Hi there! I'm Rachel and I've been working on upgrading my home! The last room in our house to finally get some love would be our bedroom! I have been putting it off because the living room and kitchen are the places we spend the most time. However, we desperately needed new sheets and decided to get a duvet cover as well. Our room just need a little pizazz, ya feel me!? Wall decor will come next but we are leaving that for last. Linens & Hutch is where I got new sheets and a duvet cover for our master bedroom!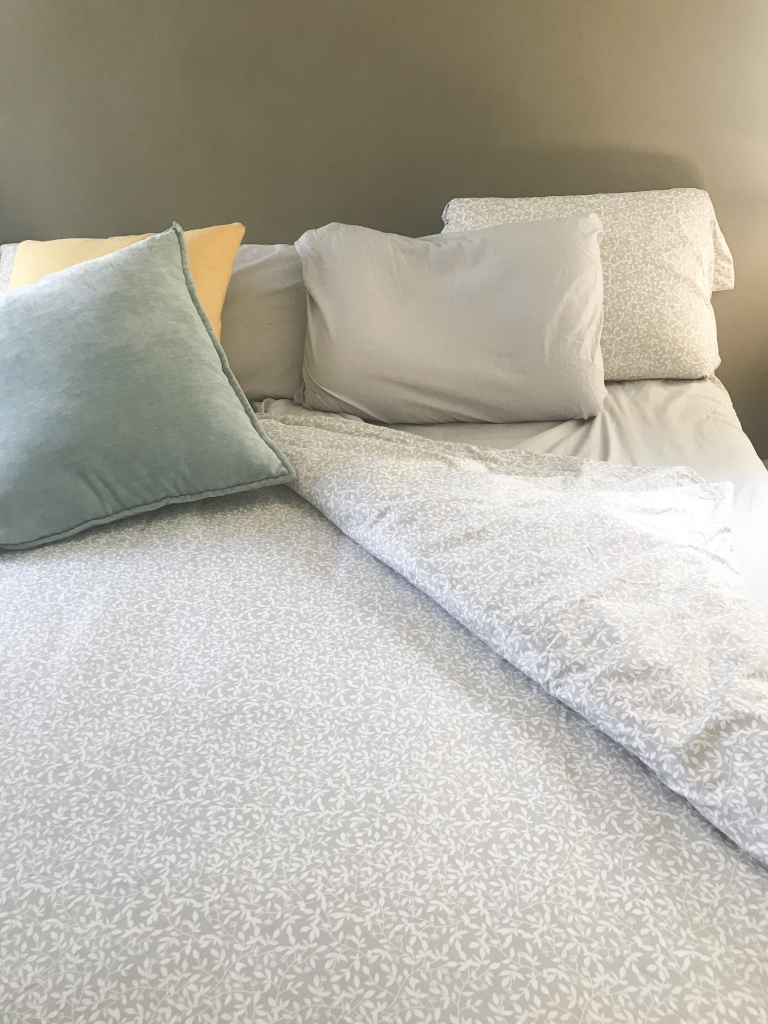 For our duvet, I decided on the Vine Trellis Patterned 3-piece Duvet Cover Set in a king size! It caught my eye because its pretty yet still classic and neutral. Anyone else's husband concerned their wife will make the room super girly?! Mine is – ha! I found this pattern to be a great compromise. It has some femininity to it but by no means is it hot pink with flowers! We have had it for a few months now and it's extremely soft and smooth! So far the quality appears highly durable and will last us quite a while. This 3-piece set includes two matching pillow shams along with the duvet cover – Woohoo! Lastly, I picked this set because it's hypoallergenic and extremely ideal for sensitive skin. I don't necessarily have sensitive skin but Matthew does so it's been a godsend to him! If you want to check out other options for their comforters and duvets visit right here!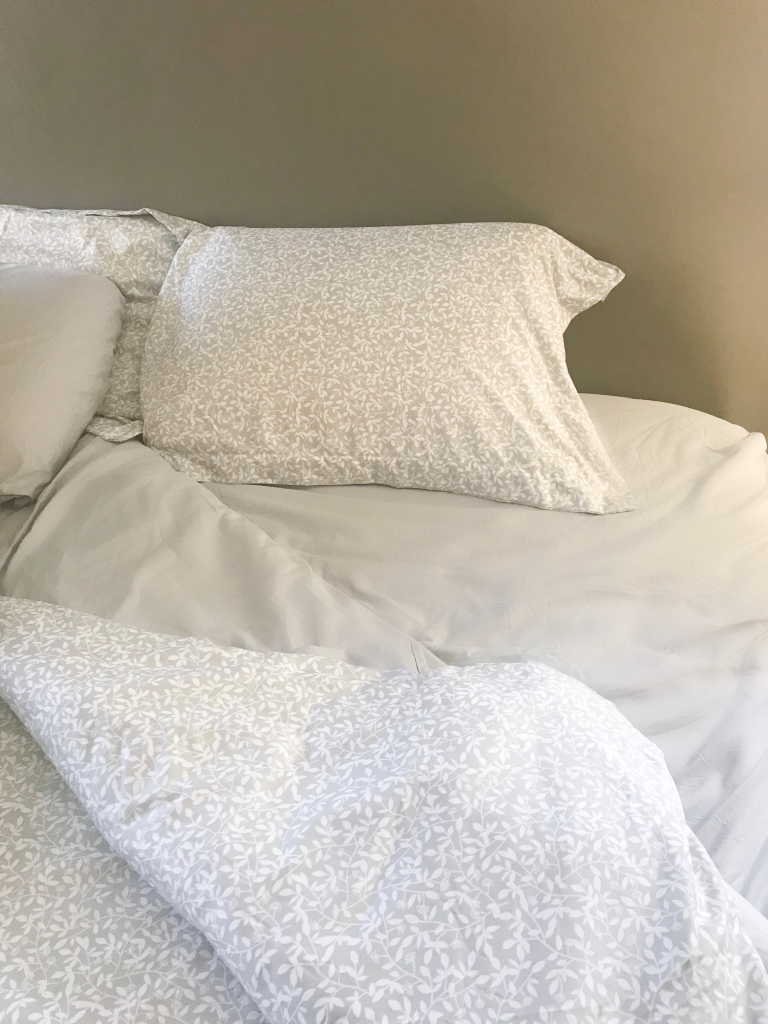 For our sheets, I went with this one! It's the 4-Piece Essential Sheet Set in the light grey. What I love about this set is that it is extremely affordable! I love having a King size bed but it always means a higher price in sheets, blankets, and duvet covers. Similar to our duvet cover these sheets are very durable, buttery smooth and resist static quite well! This set includes 1 flat sheet, 1 fitted sheet, and 2 pillowcases.
Thank you for reading!  
Love,
Rachel @livelygirlfitness
Shop the Vine Trellis Duvet Cover Set & 4PC Essential Sheet Set pictured here. 
For 30% Off Use Coupon Code: LHBLOGS